20+ Years of ERP Experience
Maximize your business productivity with suitable ERP!
e-BizSoft is an established Enterprise Resource Planning (ERP) solution provider with a proven track record of success. With over 20+ years of knowledge and understanding, we have consistently delivered—our implementation success rate is 100%, an anomaly in this industry. Our certified experts work closely with you to understand your business needs and tailor solutions that fit your requirements, not the other way around.
Running your business has enough challenges. With this in mind, we designed our products and solutions familiarly and straightforwardly. Our goal is for you to be productive from the beginning without wasting time laboring through a lengthy user manual. Since day one, we have provided ERP implementation, configuration, integration, and support services. We cater to small-mid-size businesses to multi-billion dollar, publicly traded organizations. We leverage our knowledge and expertise to deliver products and services that streamline your business processes.
Our Core Values
Partner with e-BizSoft for a consummate experience. Our core values:
Our open communication approach ensures that our clients are fully informed and involved throughout the process. No matter the nature of communication.
Our engineers dedicate themselves to ensuring our commitments are fulfilled and delivering customer goals to the highest standard.
No matter the project size, we deliver with consistency and quality, ensuring that each client receives high-quality ERP software solutions.
Business Made Simpler
Achieve new milestones for your business with ERP solutions specifically designed and implemented for your needs.  
Our Expert Solutions
Accelerate your business growth with our ERP solutions.
Want an unparalleled ERP experience?
Industry Specific ERP Solutions
We provide ERP solutions to a wide range of businesses. Take a look at the industries we serve.
What makes Us Different?
We are not an ordinary ERP solutions provider but the finest in the industry.
Meet Our Team
We take pride in introducing our proficient team that masters all scopes of work. Trust us; your business is in skilled hands.
Our Satisfied Customer
Read from our satisfied customer and see how our solution has made a positive impact in their business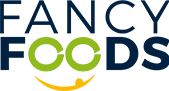 Fancy Foods was struggling to meet our customers' needs. We had no visibility of our supply chain. e-BizSoft Odoo certified team helped Fancy Foods migrate from QuickBooks to Odoo. When QuickBooks became insufficient for handling our business requirements. Once we switched to Odoo, Fancy Foods' business processes, and finances became more manageable, and we had greater control and transparency of our sales pipeline, supply chain, and finances. I highly recommend switching to Odoo. I am sure e-BizSoft to do as good of a job for your business as they did for Fancy Foods!
Pablo Castillo
The e-BizSoft team has been highly effective in communicating updates and progress during the implementation process, consistently being very communicative and responsive. They were also responsive to the customer's requests and concerns, and when there was something that needed further research, the team was quick to get back to them promptly. The only area for improvement could be streamlining some technical communications, as the customer sometimes received much more detailed information than could be readily processed. The overall professionalism and work ethic of the e-BizSoft team was rated 10 out of 10.
Mark Staiano
During the implementation/upgrade of our (GP) ERP application, e-BizSoft's overall communication helped ensure that our team was informed and aware of the project's progress and that all issues were addressed promptly. This helped to minimize disruptions and ensure a smooth transition. The e-BizSoft's team members were responsive to requests and concerns. They were actively engaged in the implementation process and quickly addressed any issues. The team could tailor their training toward our specific needs. The team was professional and possessed the necessary knowledge and skills to implement the ERP application effectively.
Marlando​ Christie
We strongly recommend e-BizSoft for its exceptional work in implementing and configuring Dynamics 365 Finance. Their consultants have demonstrated extraordinary expertise and commitment to our project. They provide comprehensive assistance, taking on various tasks, from resolving everyday issues to configuring new legal entities, creating workflows, and designing financial statements. They also empowered our team to leverage the software efficiently, helping us improve our business processes and streamline our operations. e-BizSoft stands out as the best Microsoft Partner we have worked with.
Lexa Nam
Latest ERP Blogs
Stay informed and inspired with our latest blogs, covering a range of topics in the world of ERP.
Talk To Our Expert
Feel free to reach out to us by filling out our form below and we will be more than happy to serve you!