ERP Solutions For Your Business
Cloud ERP to empower your business!
Leading Enterprise Resource Planning Software Solutions
We are a trusted ERP solutions provider with a proven record of achievements. e-BizSoft takes pride in being a certified ERP implementation company. Our experts dissect your business needs and create top-in-line custom ERP solutions to amplify your business experience. We navigate your path toward growth in an effortless, smooth, and hassle-free way. Explore the full suite of our ERP services and join hands with us today.
Where we excel
We have a 100% project implementation success rate which is unheard of in the IT industry.
Implementation
We plan, configure, and deploy a productive system through ERP implementation services.
Customization
We customize the ERPs according to your business model to meet your specific needs.
Integration
We deliver a seamless synchronized system that can unite all your essentials at one place.
Support
We are available 24/7 to provide constant support and maintenance to our valued clientele.
Our Expert Solutions
Accelerate your business growth with our ERP solutions.
What We Offer
Explore our full suite of services.
Robotic Process Automation
Create robotic process automation modules that are efficient, error-free, and execute consistently. Be a part of the digital future.
Back-Office
Integration
Integrate your operational and external systems through back-office services. Seamlessly synchronized bi-directional systems for better management.
Data Analytics
Run your business with intelligent data analytics. Slice and dice your data to find a competitive edge.
Magento
Development
Magento development services by certified Magento professionals. Enrich your e-Commerce site to deliver a functionally rich experience to your customers. 
WooCommerce Development
Develop a fully-functional WooCommerce site for your business. Maximize the potential of your e-Commerce store and experience a business boost.
App
Development
We use SCRUM to develop and deliver projects for your business needs. Accelerate your software development requirements by outsourcing your development.
Let's Work Together To Help Your BusinessAccelerate with ERP Solution
Industry Specific ERP Solutions
We provide ERP solutions to a wide range of businesses. Take a look at the industries we serve.
Our Satisfied Customer
Read from our satisfied customer and see how our solution has made a positive impact in their business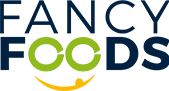 Fancy Foods was struggling to meet our customers' needs. We had no visibility of our supply chain. e-BizSoft Odoo certified team helped Fancy Foods migrate from QuickBooks to Odoo. When QuickBooks became insufficient for handling our business requirements. Once we switched to Odoo, Fancy Foods' business processes, and finances became more manageable, and we had greater control and transparency of our sales pipeline, supply chain, and finances. I highly recommend switching to Odoo. I am sure e-BizSoft to do as good of a job for your business as they did for Fancy Foods!
Pablo Castillo
The e-BizSoft team has been highly effective in communicating updates and progress during the implementation process, consistently being very communicative and responsive. They were also responsive to the customer's requests and concerns, and when there was something that needed further research, the team was quick to get back to them promptly. The only area for improvement could be streamlining some technical communications, as the customer sometimes received much more detailed information than could be readily processed. The overall professionalism and work ethic of the e-BizSoft team was rated 10 out of 10.
Mark Staiano
During the implementation/upgrade of our (GP) ERP application, e-BizSoft's overall communication helped ensure that our team was informed and aware of the project's progress and that all issues were addressed promptly. This helped to minimize disruptions and ensure a smooth transition. The e-BizSoft's team members were responsive to requests and concerns. They were actively engaged in the implementation process and quickly addressed any issues. The team could tailor their training toward our specific needs. The team was professional and possessed the necessary knowledge and skills to implement the ERP application effectively.
Marlando​ Christie
We strongly recommend e-BizSoft for its exceptional work in implementing and configuring Dynamics 365 Finance. Their consultants have demonstrated extraordinary expertise and commitment to our project. They provide comprehensive assistance, taking on various tasks, from resolving everyday issues to configuring new legal entities, creating workflows, and designing financial statements. They also empowered our team to leverage the software efficiently, helping us improve our business processes and streamline our operations. e-BizSoft stands out as the best Microsoft Partner we have worked with.
Lexa Nam
Latest ERP Blogs
Stay informed and inspired with our latest blogs, covering a range of topics in the world of ERP.
Talk To Our Expert
Feel free to reach out to us by filling out our form below and we will be more than happy to serve you!